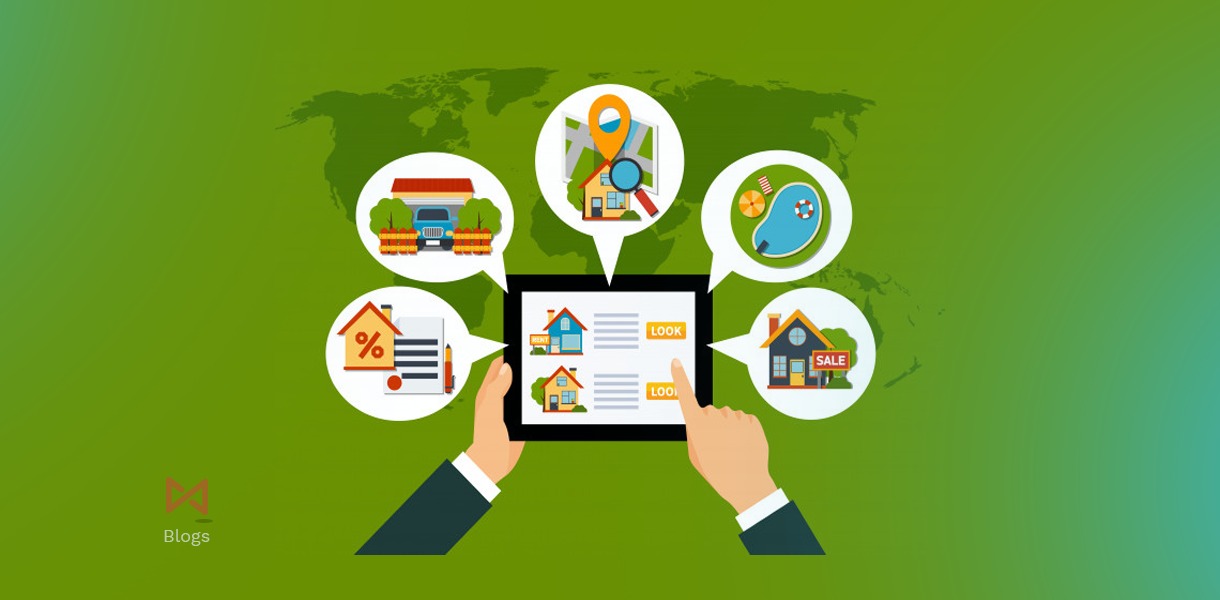 Shifting digitally your real estate business marketing is need for an hour. Real estate marketers have seen a huge change in their clients in the last decade. The clients make the use of online networking for their searches. May it be land or any other property, they research everything about the property they want to purchase and also the real estate agents, consultants, and developers they are going to deal with. Hence, there is a race like competition in the real estate sector to gain the clients' attraction towards them. The digital brand marketing agencies help you deal with competition and competitors. They make a format of end to end marketing strategies for you to make your real estate marketing run smoothly. They make use of most of the digital elements as a tool for marketing your business.
For classic and personalized digital brand marketing, they make use of what's app. There are many ways you can reach your customers. Digital marketing is a boon for real estate marketing. What's an app as a marketing tool has much use then you can ever think of. What's app marketing enables you to take your real estate business at the heights you have never imagined of. It has replaced the traditional marketing strategies which would include the cost of flyers and broachers. What's app messenger has helped a revolutionized way of text message marketing.   
The digital brand marketing agencies are of the thought that what's app messenger allows you to get more personalized with your clients. You can chat with your client and share your views more personally than any other social media platform. You might be thinking how?
Importance of WhatsApp in real estate digital marketing.
Mobile marketing has taken over the trend in digital marketing. Moreover, messenger apps have taken place as digital tools for marketing in different ways. WhatsApp Messenger is the most widely and commonly used messenger apps by the people. Hence, digital brand marketing agencies advise making the most use of this messenger app as a marketing tool. It is a very effective way to reach your clients personally and uniquely.
WhatsApp is a reliable marketing medium
When you are using what's app messenger as marketing media then there is less possibility of getting lost. Most of the mediums such as e-mails when used as a marketing tool you always need to make sure that your message reaches your potential clients or your message doesn't go and sit in the spam box. What's app is hence a reliable marketing medium where you are sure that your marketing message will reach the clients.
WhatsApp gives you a large number of targeted audiences
We know that what's app has become a common messenger app. Hence, it is easy for you to make a contact list of your potential clients which are as far as now your targeted audience.  
Suppose you have a phone number that you use only for your business. Hence, you may have the bulk of contacts ready. So, it will be easy for you to send bulk messages to your contact numbers. In this way, you will have an opportunity to reach to the personal inbox of every audience.  

WhatsApp helps you to spread word of mouth about your business
A word of mouth and referrals play an important role in the real estate business. It helps you generate new leads and increase the number of potential clients. Everyone wants to invest in the best properties. By marketing through what' app will help them get to know about the properties you have or properties you are developing. The clients will know your potential and will have a word about you in family and friends. It will spread awareness about you and your brand.
 
It helps to educate clients in a short and simple way
While marketing on WhatsApp you need not be very long about your marketing strategies. You should be educating your clients in a very precise way. While marketing on WhatsApp the short simple and effective information about you also works. 
Following are the three effective ways of real estate WhatsApp marketing:
Consider well organized local targeted chats
Thinking of a well-defined marketing strategy for real estate, you need to attract the local population first. Local people should be on the top priority list of your marketing strategy. While sending them messages you need to take into account area wise marketing. It will reach the message to the people that you are taking some extra efforts for them. To marketing to a very specific area, you can also take the professional help for digital brand marketing. The brand marketing agencies take into account all the aspects of the local market and will help you in the proper needed way.
 
Share property listings with understanding
Suppose you have several projects already planned and some projects which are your future projects. Craft sorted and attractive property listings and share them on the WhatsApp contact list. You can also share it with what's app group created by you. The interested people will surely revert to your listings. 
Have meaningful chats with your customers
Every customer has unique needs for property investments. Chatting personally with every client will help you generate engagement relations with the clients. You will have an idea of what the client needs. Sometimes clients are unable to express what they want. With WhatsApp chat discussion you can help clear their points and help them with your authentic advice.

Whatsapp marketing is a part of digital marketing where you can share your views in both personal and professional ways. It will also open the doors for making engaging relations with the clients. Moreover, it is one of the cost-effective ways of marketing. If you are an agent, consultant or real estate developer and need professional help for crafting WhatsApp marketing strategy then 72 DPI Skillz, one of the best digital brand marketing agency is always happy to help you.