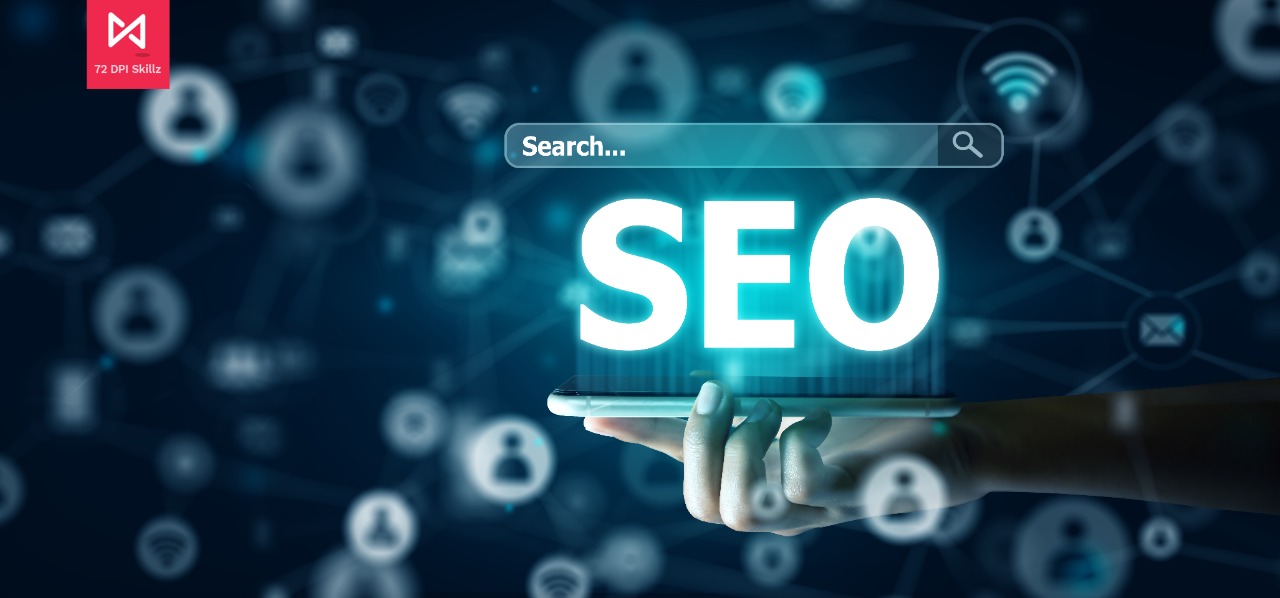 Well! Have you ever been amazed after a word search?
That how Google is showing you results that are only close to your location?
For instance, if you type 'Pizza outlets' in google. It will first show only those pizza joints that are close to your existing location. This is the power of local SEO services and keyword research. It enables you to specifically target your audience and reach out to them. 
Search engines are smart and work on artificial intelligence. They take into account your geographic locations and demographics to show you the most relevant results. However, to rank high and maintain consistency on search engine result pages, it is essential to make your content localized. 
Localizing your content means adding a local element to your content such as the name of the city, state or area. This way you can optimize your website or content and get the local SEO advantage.
72DPI Skillz is one of the finest SEO companies in Bhubaneshwar. We are known for our strategic SEO campaigns and contemporary local SEO services.
Our team of SEO Experts are highly experienced and have immense knowledge of the sector. They strive to draft an exceptional SEO strategy that ensures optimum results. Our local SEO services include extensive keyword research and optimization of existing or new content. We truly believe, in the world of search engine optimization. "THE CONTENT IS THE KING" can give your brand or business immense exposure in the most cost-effective manner.
72DPI Skillz is an SEO expert company in Bhubaneshwar. Over the years, we have carved a niche for ourselves with our unique and target-oriented SEO plans.
We believe in working closely with our clients and work as partners with them. Our SEO professionals are the masters of the field. They guide brands and businesses throughout. Their tips and tricks enable one to leverage the power of local SEO services and take the business to newer heights.
In this blog, we have curated some of the best tips, tricks and suggestions on local SEO that can enable brands to leverage SEO opportunities to the fullest.
 My Business Profile:
Creating an optimized profile on Google can be beneficial for a business. It will not only enhance the business presence on the world wide web but will also enable one to gain credible insights.
When your target audience for your product, service or brand it enables your business to rank first. Also, upgrading the profile more information such as operating hours, product category, website, URL, photos, reviews, videos, descriptions, contact information etc can be advantageous. Google my business profile has a host of benefits.
72DPI Skillz can set a Google my business profile and augment the same for desired online visibility. 
Structured data and markup:
Providing search engines information such as an address, phone number etc can enable your website or business to rank high. The structured data and markup help testers can enable one to know the current status of their website and guide them to improve the same.
72DPI Skillz creates data and content that is structured and SEO friendly. Over motive is to utilize the power of digital media to the fullest to provide our clients desired exposure. Our SEO specialists use a mix of tools and analytical techniques to upgrade as well as localize a brand website.
Sourcing relevant backlinks:
Search engines reward the business with a good number of backlinks. Backlinks have a good effect on your search engine ranking and results. However, the backlinks should be true and relevant to the business. Only professional organizations and SEO companies like us can master this art.
72DPI Skillz sources the most authentic backlinks for your business. Our objective is to filter based on localized keywords, monthly search volume, semantic variations and much more.
Location-specific keywords:
Your keywords phrasing matters the most. Search engines work on the search query. It is imperative to have a perfect balance of short-tail and long-tail keywords for optimum results.  72DPI Skillz, drafts are keywords strategically.
We emphasize the location-specific keywords and ensure to optimize them when and where necessary. Our keyword placements and volume is based on real-time analytics and research. The meta descriptions, titles, headings etc are planned to offer maximum local SEO benefit to a business. 
Device friendly website/application:
Well, when it comes to user experience. All search engines give preference to only those websites that are well-formatted and according to the device type. The optimization of the website or applications is a must.
72DPI Skillz creates and modifies a website to ensure it is compatible with various devices. Be it a smartphone, tablet, desktop or looptop. We make sure to create a website that is indigenous, smooth and highly compatible.
Optimizing Images:
Relevant and attractive mages on your website can contribute immensely to allure your clients/customers. It can set the right impression about your business and positively affect sales too. However, too many images on your website may slow it down and hamper the user experience.
72DPI Skillz ensures that you place our images strategically Along with relevant keywords. We give utmost attention to the resolution and compression of the photos without impacting the loading speed of your website.
The bottom line 
Your local audience is scouting for the product or service near them. It is essential to reach them and build a strong online presence to grab thriving opportunities. Local SEO services have an immense potential to highlight your business. It can make your business popular in your vicinity and contribute majorly to sales. 
72DPI Skillz is the best SEO company in Bhubaneshwar. We follow the SEO localization checklist diligently to provide maximum benefit to our clients. We strive to understand the SEO objectives and goals of our clients to offer them a strategic local SEO Plan. We aim to nail the local SEO game and shine your brand on all the possible digital platforms. After all, the power of local SEO is gigantic and welcoming.