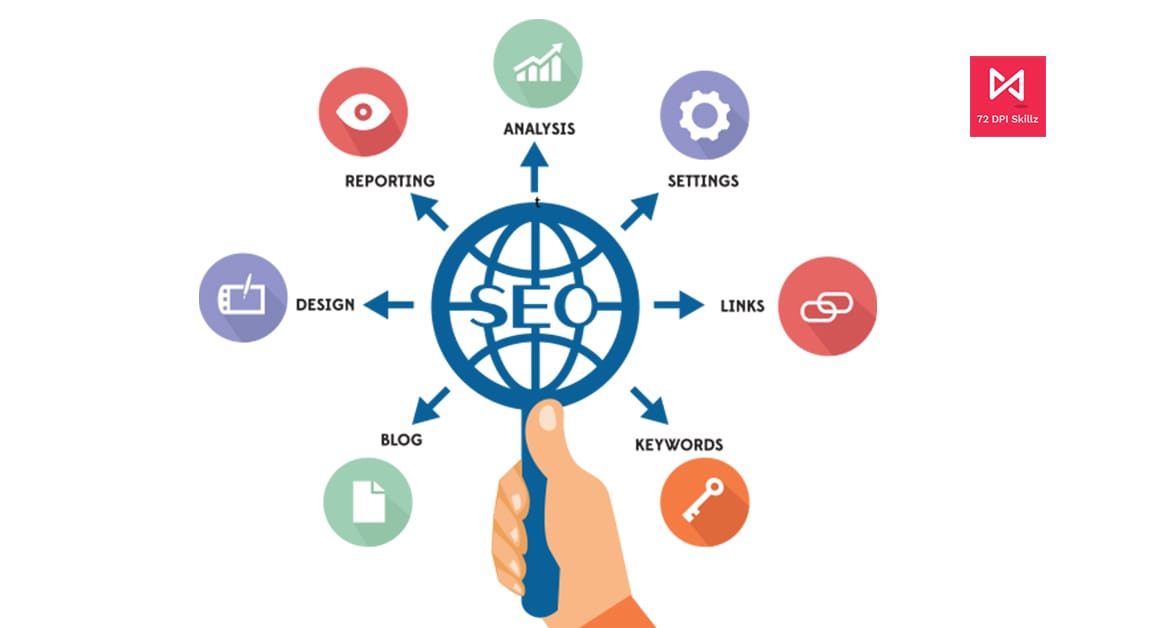 Brand authority is one of the most important factors that separate your brand from the competitors.
It gives your business the desired edge and makes sure your audience is exposed to relevant content. Well, however, to establish a brand authority it is essential to comprehend what brand authority is all about, what is its role in context to branding, marketing strategy, how can it benefit your business, and much more.
Find the answers to this question in this exemplary and researched-backed blog by 72DPI Skillz.
The essence of brand authority
Brand authority is the trust that the company has gained from its target audience and customers. It is the degree to which your brand is seen and looked forward as the market leader in its niche or segment.
Brand Authority is earned by continuous efforts and initiatives. It is a process that every brand must invest in. A very simple way of gauging the brand authority of your business is to keep track of what is said about your business and how it is perceived by others. 
If your business is not ranking high and there is a lack of high relevant keywords, backlinking's or references then, you must adopt some contemporary and innovative strategies to build the desired level of brand authority and benefit your business. 
72DPI Skillz is the best SEO company in Bhubaneshwar. We are known for our creative and intricate SEO strategies that have worked wonders for the brand We employ a holistic approach to understand the crust of the business and formulate SEO plants that are target-specific and goal-oriented.
The team of passionate and zealous digital marketing enthusiasts comprehends the power of brand authority and the role it can play in enhancing brand positioning in the market. 
The following SEO strategies and plans can give your brand/business the required differentiation and upscale its brand authority. 
The top 10 Solid Strategies To Build Brand Authority With SEO In 2021:
1. Keyword Research:
SEO is all about targeting the right keywords and using them in the right combination to reach the target audience. The basic formula to start the brand authority is by cumulating all the high relevant search queries and keywords.
72DPI Skillz uses advanced tools and Google Analytics to shortlist meaningful keywords, reflect the interest of the audience and divert more traffic to your website. 
2. On-page and Off-page SEO:
There must be a perfect balance of SEO strategies. Combining SEO tactics with off-page activities can improve your brand authority and optimize your content. Build a content plan that is specific, targeted, and captivating.
Try to hold the interest of the audience by engaging with them, establish a rapport with them. Interact via online polls., content, social media posts, SEO campaigns, and much more. Your content must be able to generate backlinks and follow-up links for you.
3. Link building and earned media:
Try to analyze the Google algorithm and frame marketing strategies that can stimulate link building. Assistance from the best SEO company in Bhubaneshwar- 72DPI Skillz can make things easier for you by guiding you and planning innovative methods for link building.
4. Social Presence:
The online presence of your business is significant. Your brand or business must be visible enough in the market.
Use the best social media marketing techniques to reach the target audience and communicate with them.
Note Brand authority is earning the trust of the customers and you must try your best to build the trust for your brand. Sharing product reviews, feedback, or user experience can help you to establish brand authority.
5. Branch out with other media:
A media mix can help you to break the monotony of the marketing strategy and focus on brand authority. You can use podcasts, YouTube, reels, etc to highlight your brand's products or services. Having a personality for your brand can increase your brand authority immensely. 
6. Featured snippets:
Snippets are the short blocks of texts that are usually found on the top of Google search page results. These are attractive and have a good click-through rate. Designing and planning featured snipped can boost your ranking.
72DPI Skillz assists you to devise an SEO plan and featured snippets to escalate your search engine rankings.
7. Influencer marketing:
The new-age marketing technique that has gained immense recognition from brands worldwide is influencer marketing. Collaborating with renowned influencers that complement your brand personality can build strong brand authority.
Influencers have a great fan following their views, experiences and feedbacks are attention-grabbing.
72DPI Skillz aids you to associate with the top influencers to enforce your brand authority and improve your brand positioning.
8. Website optimization:
Your website is the face of your brand. It must be clear, concise, and highly optimized. It not affects the SEO rankings but also has an impact on the user's experience.
Your website must be embedded with a simple interface, easy-to-scan option, and ergonomic features.
9. Videos:
Online videos promoting your brand offerings can attract your audience and have a strong effect on them. Recent research says that 80% of the audience is more likely to watch a video online. Moreover, Videos have high CTR, low bounce rates, and increased dwell time.
72DPI Skillz can plan and execute the most compelling videos that convey the essence of your brand whilst shaping brand authority.
10. Zombie pages:
Having unwanted content on your website can be a major turnoff for your visitors.
It can hamper your marketing strategies. Make sure your content is regularly updated and optimized to increase your search engine rankings and enhance your brand authority.
Wrapping up!
Brand Authority can be strengthened and taken to new heights with the right combination of marketing strategy and SEO.
Hiring a professional and client-oriented SEO company can help you to make the most of the available opportunities and carve a path to achieve the highest level of brand authority. After all, the perceived value of your brand is significant and can affect the growth, prosperity, and success of your business.